Frank Capparelli Landscape Design has been serving the Westchester area for over 20 years.  We are a design / build firm that emphasizes project design, installation, and maintenance.  We take your projects from initial planning to dramatic completion.
Our dedication to our clients is to always bring a very high level of professionalism, which sets us apart.
STAFF
Frank Capparelli is the president and owner of the company.  He has been involved in the landscape industry for over 40 years on 2 continents.  His practical knowledge and experience brings a great deal of depth to our company.
Franco Gustavo Capparelli joined the company in the mid 90's after obtaining his Bachelor's degree in Landscape Architecture from Syracuse University. He has specialized in all scales of landscape planning and construction.  In addition to having a degree in Landscape Architecture he is also a NYS Certified Nursery Professional and NYS Certified Pesticide Applicator.  Today he handles design and implementation of landscape projects and manages the company and is also an instructor at The New York Botanical Garden.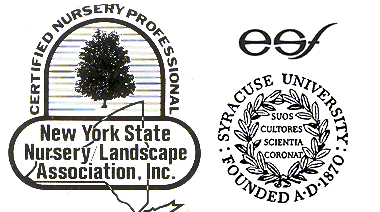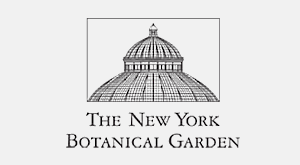 SERVICES PROVIDED
| | |
| --- | --- |
| | Design and Layout: Master plans, site detailing, planting design, hardscape design, i.e. walls, patios, driveways, walks, etc., permit approval. |
| | Landscape Construction: Patios, walls, driveways, steps, walks, site grading and drainage. |
| | Planting: Large specimen planting, trees, foundation planting, perennial and annual flowers. |
| | Maintenance: Residential and commercial turf and shrub care. Weekly maintenance consisting of mowing, trimming, pruning, weeding etc. fertilizer and pesticide programs for turf and shrubs.  Snow plowing, pond maintenance. |
| | Specialty services: Outdoor kitchen design and installation, i.e. built in grills. Waterfall and pond design and installation. |
REFERENCES
"Gus was able to provide excellent plant suggestions that complement the house and a design that softens and blends it seamlessly into its surroundings." [ more ] — C.N. and S.K. —
"Your crews have always behaved in a professional and courteous manor. When you and your crew leave us the only sign of your being here is the beauty left behind." [ more ] — R.W. —
"Gus brings an artist's eye and a professional discipline to every aspect of his work." [ more ] — R.D. —
"We had a wonderful experience and we love the way our property looks." [ more ] — F.W. and B.W. —